Living Your BEST Health
Dedicated To Creating
Balance, Transformation, Health, and Wholeness For Individuals
Located in Austin, Texas and founded by Chase Randazzo (512-656-1957), Living Your Best Health is dedicated to creating Balance, Transformation and Wholeness for Individuals.
Living Your Best Health is an organization dedicated to YOU. We utilize a comprehensive approach to the whole health system focusing on how the mind and the body influence and support each other. We use a variety of techniques such as, NLP (Neuro-Linguistic Programming) to guide our clients. Learn more below and book your session today.
Chase Philip Randazzo,
Founder and operator of Living Your Best Health, Chase has served as President of Distinctive Construction in Austin, Texas, a successful building company for over 20 years. His company focused on creating best practices in the building industry, ensuring exemplary customer service and crafting quality workmanship for both new home construction and custom renovation projects. In furtherance of his professional and personal development, Chase pursued Masters level certification in the field of NLP, learning from advanced NLP developers and lead trainers totaling over 25 years of practice. Although Chase's passion for building was great, Chase found his true calling working with people focusing on health, diet, nutrition, limiting belief's, and understanding what it took to empower people to undergo transformation, growth, and change. He now serves as operator of Living Your Best Health providing consulting sessions to individuals. Chase is also the founder and operator of Water Ski Lake Austin & The Lake Austin Cottage.
Our Philosophy
*Integrative Medicine
People who take an active role in their health care experience better health and improved healing. It's a common-sense concept gaining scientific roots.
As studies continue to reveal the important role the mind plays in healing and in fighting disease, a transformation is slowly taking place in hospitals and clinics across the country. Doctors, in partnership with their patients, are turning to practices once considered "alternative" as they attempt to treat the whole person's mind and spirit, as well as body.
*The Best of Both Worlds
Integrating "alternative" medicine into standard practice is becoming more accepted. The migration of these alternative treatments into academic centers and community hospitals and clinics is known as integrative medicine. Most integrative products and practices are based around a few common principals:
1. Prevention. One of the main philosophies of integrative medicine is to take preventative steps to promote good health.
2. Natural Healing. Your body has the ability to heal itself. The purpose of treatment is to encourage the natural healing process.
3. Active Learning. Integrative practitioners see themselves as facilitators and teachers who offer guidance. You are the one who actually produces the healing.
4. Holistic Care. The focus is on treating the whole person addressing physical, emotional, social and spiritual needs.
Services
Performance Coaching
Athletics, Health, & Life
We offer performance coaching sessions UTILIZING PRACTICES such as NLp
Neuro-Linguistic Programming (NLP)
NLP models the excellence of human behavior. By drawing on experts from many fields, the structure of success is applied to enhance the coaching experience. NLP is a results-oriented, behavioral set of skills and techniques developed by John Grinder and Richard Bandler and enhanced by other contributors, such as Robert Dilts, over the past 40 years.
Through the years, NLP has developed some very powerful tools and skills for communication and change in a wide range of professional areas including: counseling, psychotherapy, education, health, creativity, law, management, sales, leadership and parenting. Chase Randazzo has pursued Masters level certification in the field of NLP, learning from advanced NLP developers and lead trainers.
You can book your in person session, or we also offer virual sessions through Skype.
Living Your Best Health is now utilizing AREGO'S ADAPT X.1
ADAPT X.1 naturally allows the body to balance it's own serotonin. Serotonin is a neurotransmitter produced in the brain that helps determine many of the most important functions of the body.
Arego Life ADAPT™ includes patented Seroctin which helps naturally balance each of the serotonin neuro-pathways. Some of the pathways affected include:
Improved Sleep**

Mood Management**

Boost Immune Function

Brain Function

Improved Sexual Function

Skin Health

Relaxation

Fat Metabolism

Anti-Aging
ADAPT X.1 performed powerfully in a double-blind study. The study focused on the mood and sleep impact ADAPT X.1 had on moderately stressed adults.
8% Less Tension

15% Less Depression

25% Less Irritability

33% Faster Falling Asleep

50% Improved Sleep Efficiency

40% Improved Sleep Quality

30% Fewer Wakes at Night

24% More Time in REM Sleep
Living Your Best Health has partnered with Vi Shape!
Nutritional Benefits:
The 'Shake Mix that Tastes like a Cake Mix' is fueled by our proprietary Tri-Sorb™ protein blend, combining fast and medium release proteins, so it delivers nutrients to your body quickly and effectively.
Provides vitamins, minerals, protein and fiber.
Two shakes a day help support the build of lean muscle mass.
Begin your journey to better overall health and well-being.
Kick-start your road to weight loss and lean muscle. Enjoy two meal replacement shakes a day for faster results. For added nutrition and flavor variety, the Shape-Up Health Flavor Mix-Ins are just what you need for Improved sleep and clarity of mind.
Living Your Best Health Also Recommends!
*Plantadophilus
Plantadophilusis a stabilized culture of lactobacillus plantarum, a "friendly" bacterium that enhances the ecological balance of friendly bacteria
*Digest
Optimal digestion is dependent upon effective digestive enzymes. TPP Digest includes highly active enzymes with a broad range of specificities to handle all food preferences.
*Protease
TPP Protease is a unique proteolytic enzyme blend that supports healthy blood rheology.
From the very beginning of its history, Transformation Enzyme Corporation (TEC) has been dedicated to the idea that everyone is entitled to the most healthy and vital lifestyle that they are capable of obtaining.
Transformation Enzyme Corporation emerged and has grown from the principles of a clinical practice. Because of their clinical history, they understand the challenges you face. With an overwhelming amount of information coming from our industry as well as from their Technical Support department they are there to listen and help you sort through questionable information.
Book your session
To request a one on one session, please simply fill out the form below and we will get back with you promptly. Our goal is to learn more about what you need, and how we can best assist you. Please don't hesitate to reach out us with any questions as well.
Price: Our goal it to first learn more about what you are seeking and need. Based on our conversation, we will then send you a personalized quote for a session.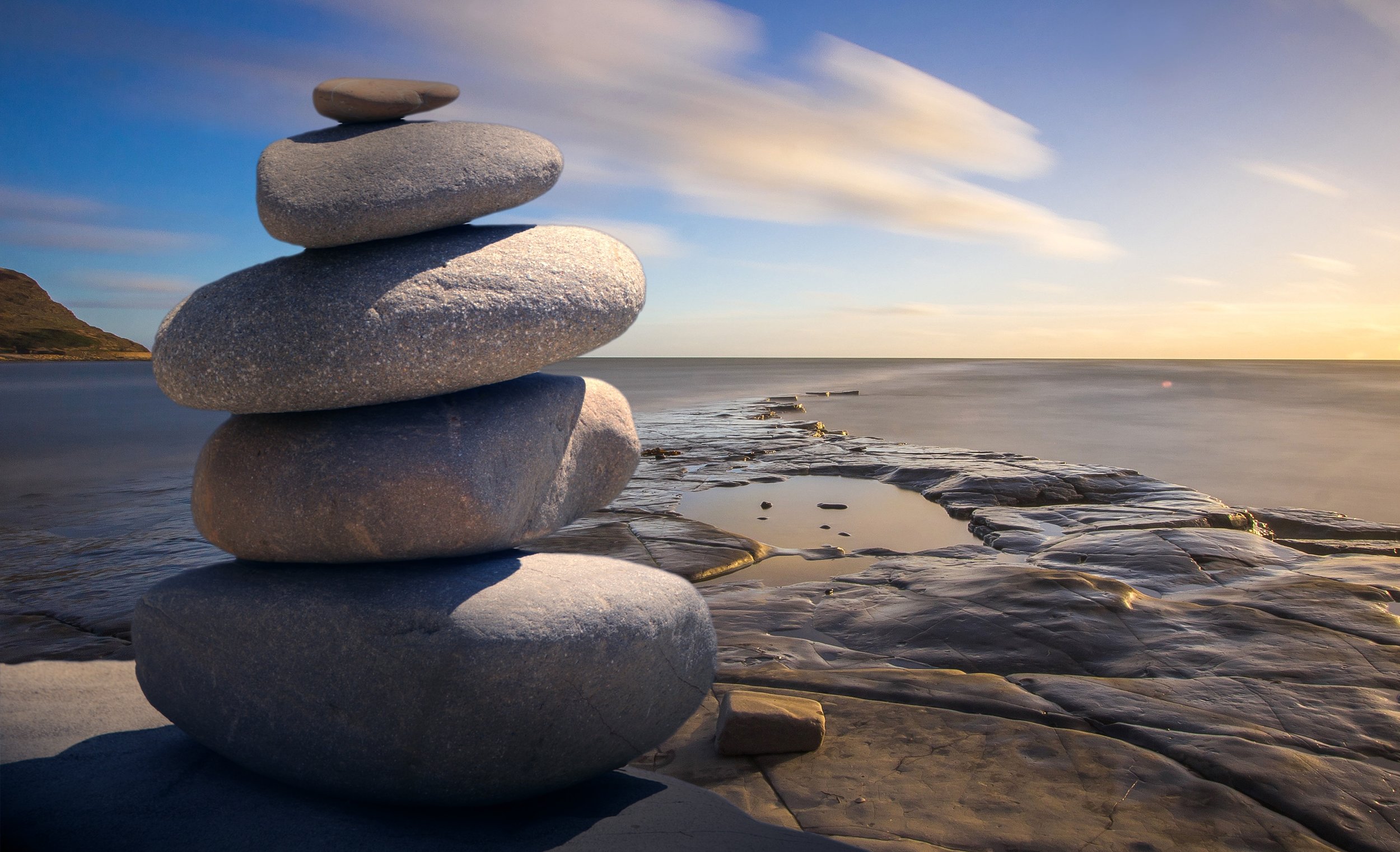 Resources & Links
Through the years we have worked with exceptional specialist in all aspects of the emotional and sub conscience body.
NLP (Neuro-Linguistic Programming)
NLP was originated by John Grinder (whose background was in linguistics) and Richard Bandler(whose background was in mathematics and gestalt therapy) for the purpose of making explicit models of human excellence. Their first work The Structure of Magic Vol. I & II (1975, 1976) identified the verbal and behavioral patterns of therapists Fritz Perls (the creator of gestalt therapy) and Virginia Satir (internationally renowned family therapist). Their next work Patterns of the Hypnotic Techniques of Milton H. Erickson, M.D. Vol. I & II (1975, 1976) examined the verbal and behavioral patterns of Milton Erickson, founder of the American Society of Clinical Hypnosis and one of the most widely acknowledged and clinically successful psychiatrists of our times. As a result of this earlier work, Grinder and Bandler formalized their modeling techniques and their own individual contributions under the name "Neuro-Linguistic Programming" to symbolize the relationship between the brain, language and the body. The basics of this model has been described in a series of books including Frogs Into Princes (Bandler & Grinder, 1979 ) , Neuro-Linguistic Programming Vol. I (Dilts, Grinder, Bandler, DeLozier, 1980), Reframing (Bandler & Grinder, 1982) and Using Your Brain (Bandler, 1985).
Welcome Back
Scott Sweeney, D.C.
205 South Wild Basin #2A
Austin, TX 78746
512-910-2300
Website
The Joint (Chiropractic Round Rock)
Dr Lee
1700 Palm Valley Road, # 400
Round Rock, TX 78664
512-248-1234
Website
Rolfing Structural Integration
Sandy Collins, R.N., BSN
Certified Advanced Rolfer
Rolf Movement Practitioner
3939 Bee Caves Rd. A-1
Austin, TX 78746
512-327-9824 Phone
Website
We do offer accommodation to our clients through The Lake Austin Cottage. We have several spaces available for rest & tranquility. Learn more below.
Through our partner company Water Ski Lake Austin, we offer hands on water sports & boat instruction. Come have some fun while relaxing. Learn more below.
Recommended Books
The Zen of Oz, by Joey Green
The Hero's Journey, by Joseph Campbell
Clean Language, by Wendy Sullivan and Judy Rees
Practical Magic, by Stephen Lankton
The Tipping Point, by Malcolm Gladwell
Principle – Centered Leadership, Stephen R. Covey
Permanent Healing, by Dr. Daniel Condron
What Color is your Parachute, by Richard N. Bolles
Loving What Is, by Byron Katie
Wisdom of the Ages, by Wayne W. Dyer
The Eagles Gift, by Carlos Castaneda
A Return to Love, by Marie Williamson
Loving Food - A Collection of Recipes
The Alchemist, by Paulo Coelho
Getting the Love you Want, Harville Hendrix, PhD
Power vs. Force, David R Hawkins, M.D., PhD
Quantum Healing, by Deepak Chopra, M.D.
Ageless Body, Timeless Mind, by Deepak Chopra, M.D.
Mind and Nature, Gregory Bateson
The Source Book of Magic, by Judith E Pearson, PhD
The Power of Intention, Dr. Wayne Dyer
The Seven Habits of Highly Effective Families, Stephen R Cobey
The Courage to Love, by Stephen Gilligan, PhD
Chicken Soup for the Soul, by Jack Canfield
The Way of the Peaceful Warrior, HJ Kramer
The Fourfold Path to Healing – Thomass Conan M.D.
A New Earth – Eckhart Tolle
East of Eden – John Steinbeck
The Eagles Guest – Fred Alan Wolfe
The Art of Stress Free Productivity – David Allen
Is There Life Before Death – Steve Andreas
Wisdom Tales – Heather Forest
Turtles All the Way Down – John Grinder